JUUUULY First!- July 1st Blog
Posted by: Birch Rock Camp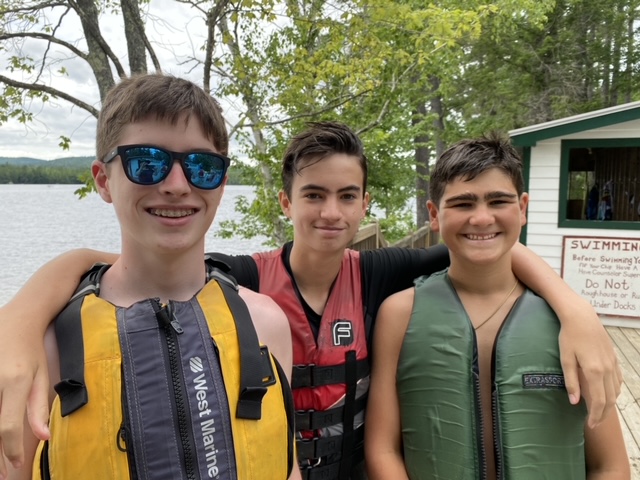 Another amazing day on the shores of Lake Mcwain. It was so sick! We woke up to the amazing feeling of it NOT being 93 degrees and enjoyed the moderate temps as we had a blast all across the hillside. We enjoyed some of John's famous French toast and fruit for breakfast and then hit the activities fully charged!
Our talented campers worked hard and earned loads of badges, no cap. Tiernan J. was a beast in the canoe and got his junior canoeing and up on field Cormick T. dazzled the neighbors and earned his junior soccer! Elliot T. has entered potential future Field Director status by earning another sports badge with his junior tennis!  Over on the range 'badges were flying at archery' with Angel F. earning his Yeoman, Manny T. with his Bowman and Niko T. got his Archer! Legolas would be very impressed. As if that wasn't enough Sam M. was putting on a volleyball clinic for Sports Illustrated and earned his junior badge!
We had the ultimate classic Birch Rock lunch, grilled cheese and tomato soup! Afterwards, during announcements,  we all shared why we love our counselor Joe who is running for president against Peter this Saturday night at Campfire. It was hilarious, he kissed da baby and materialized Gatorade powder out of thin air, you had to be there.
After some delicious American Chop Suey we raced up the hill for some exciting games of lower camp Speed Ball and upper camp Blitz! It was hype with Kain H. using his spider man skills in speed ball and Luis G. showing off his arm canon over at blitz.
And to all a warm good night.
Best Bed: George A.
Best Cabin: Zig House
Super Camper: Evan C.
-Written by Nick Musciano
---