A Beautiful Day for a Picnic- July 15th Blog
Posted by: Birch Rock Camp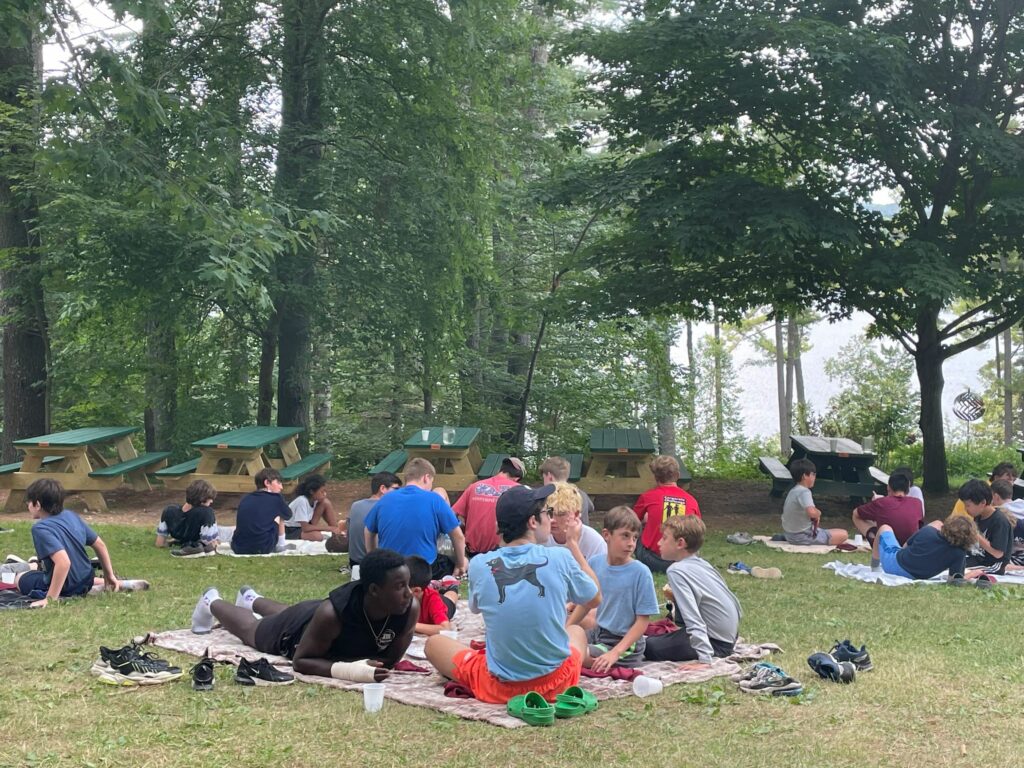 We had another spectacular day here on Camp McWain, we couldn't have asked for better weather today. Breakfast this morning consisted of grits, omelettes and hash browns – after fueling up for the day and tidying our cabins, morning activities commenced.
A decent amount of badges were earned today with Kain H. earning his junior artist badge, James C. earning his bowman badge, and Gus L. had an extremely accomplished day, earning his junior windsurfing, junior karate and junior basketball badges all in one day – way to go Gus! Lev T. swam his seal today in great time too, congratulations Lev!
For lunch today each cabin brought a blanket to the grove, and we all enjoyed a whole camp picnic.
After afternoon activities, rest period, and a very hearty turkey dinner – it was announced we were playing The Hunt for evening activity, a camper favorite. Evening activity was followed by a quick general swim to cool off before bed. It was an action packed day here at Birch Rock, and we can't wait for tomorrow!
Best Bed: Joshua H.
Best Cabin: Pete's Palace
Super Camper: Ryan H.
Written by Peter Brewster
---