The Decade Club- Our Newest Member- July 16th Blog
Posted by: Birch Rock Camp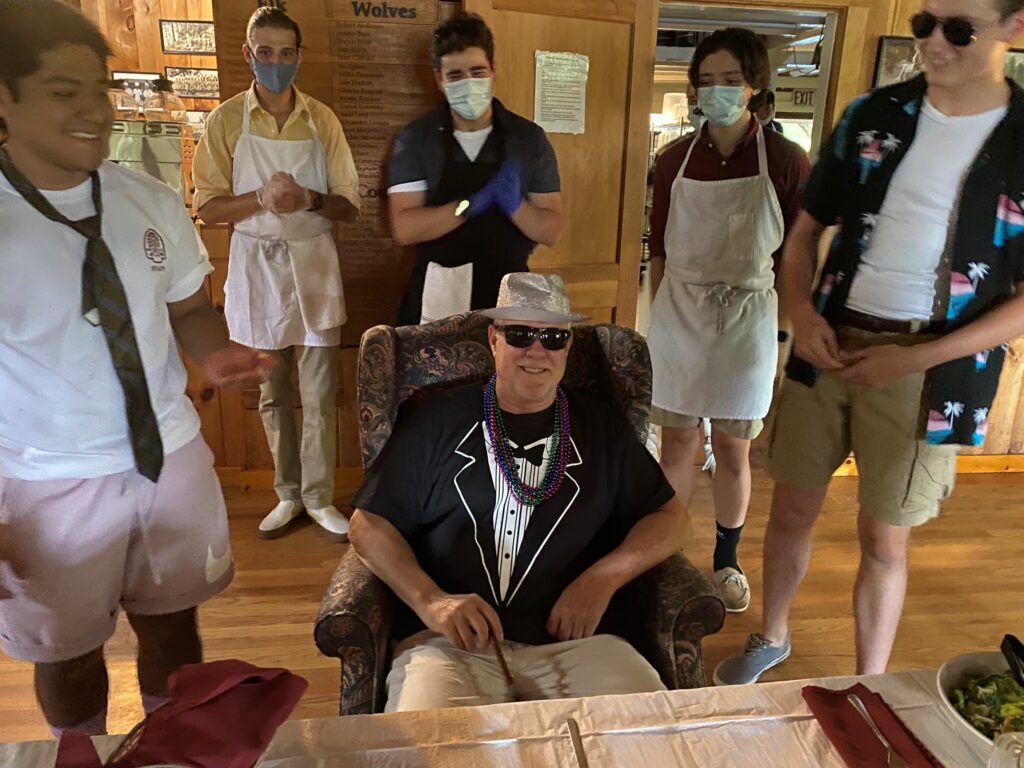 July 16th was yet another terrific day at camp. We know you've probably seen a lot of sentences like that opening the daily blogs, but we just can't help writing them – they're always true! After a classically delicious breakfast of eggs, bacon, and potatoes, we headed out, equipped with our trusty water bottles, to meet the summer air.
Once morning activities came to a close, the camp had a relaxing rest period before heading off to enjoy our Pizza Friday. There, it was announced that Fritts J. had finished up his Advanced Mountain Biking badge, an impressive achievement that earned him a standing, very rousing Birch Rock cheer. Fritts is an excellent biker, able to ride even the gnarliest of terrain, and all of us here at camp are proud of what he's accomplished.
In the afternoon, a minor crack in the weather dome caused a small sun shower, but it was nothing that couldn't be repaired quickly. In no time, fine summer weather was back again, and we moved into second rest and flagpole. Bee's Hive was the best cabin today, another tally for their impressive 2021 record, made even stronger by one of their own, Raphael S., winning best bed. Jackson H., always a pleasure to have around camp, took home the Super Camper shirt.
After flagpole we moved into the main event of the day – a Godfather-themed dinner of spaghetti and meatballs cooked by members of the staff, all in honor of our beloved Head Cook, Jon Allberry. Jon has been with us for ten amazing years, serving up his mouthwatering cooking and treating us to some beautiful tunes, and we couldn't be happier to finally see him inducted into the Decade Club alongside countless other Birch Rock legends. As said by Rich Deering, Jon's role is the most important on camp, and I think all of us are inclined to agree with that sentiment. Congratulations and endless thanks, Don Jon, and here's to ten more!
We wrapped up the day with the staff vs. camper soccer game, a beloved tradition. The staff managed to eke out a victory, but not for lack of trying on the campers' part. They were led by MVP Julien N., who scored a masterful goal for his team, and is sure to be a force for the staff to watch out for in future years.
When all the excitement wound down, camp settled into a peaceful night of rest.  To all a warm good night, and here's to more fun tomorrow!
Written by Eitan Sengupta
---