What a Brilliant Saturday!- July 17th Blog
Posted by: Birch Rock Camp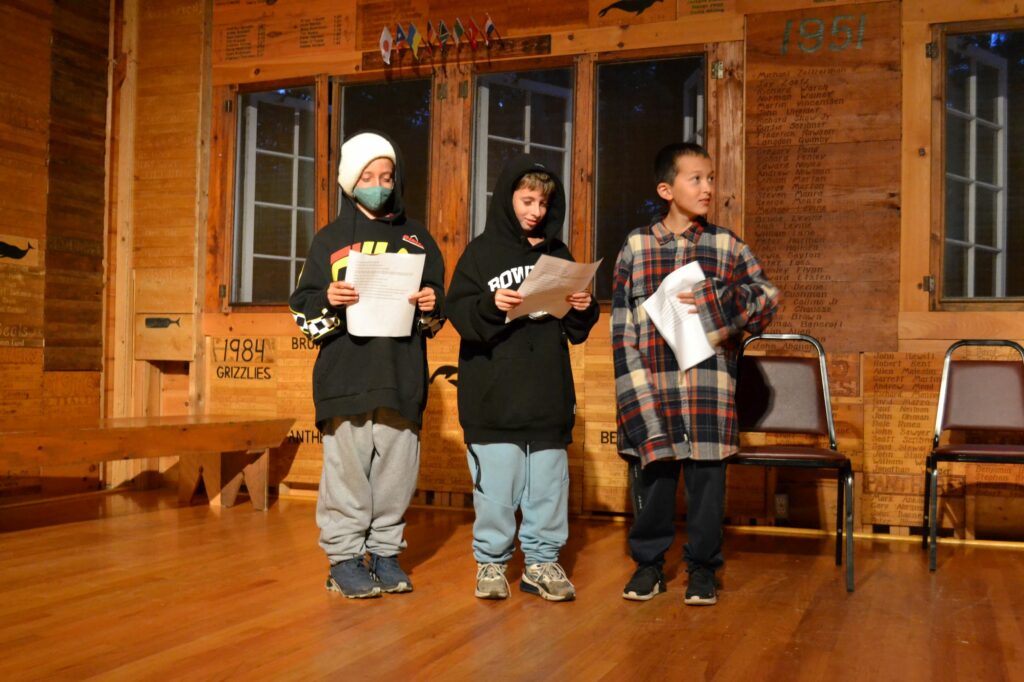 Cherio and Good Evening,
What a bloody brilliant Saturday we had upon the hillside of Lake McWain. I'm chuffed to bits about all the swims, good times, and cheeky skits we saw throughout the day. This blog writer wasn't here for breakfast and lunch today but I heard it was bangers and mash for breakfast and Yorkshire pudding for lunch.
Congrats to Gus L. and Ben K. on swimming the full length of the lake (that's 3,45 kilometers!) thus completing their Seals.  That was followed up by James B. and Rainer D. swimming across the lake and back (that's 1,28 kilometers!) thus completing their Loons.
Across the rest of the campus, it was random activity instructor day. At the beginning of each period the staff selected an activity out of the mystery bag and ran off to instruct that activity. Levity and frivolity ruled the day.
After a traditional evening meal of fish and chips, the lodge came to life as Campfire ensued.  This week we were honoring our very special relationship with our friends across the pond, Great Britain.  Campfire featured many a cheeky skit and musical performances abound.  A great day was had by all!
Now I fancy a cuppa, and am knackered.
I wish all a jolly good night!
Written by Erik Joelsson
---