Your Luck Can Change Rapidly in the Oxford Hills Region- July 18th Blog
Posted by: Birch Rock Camp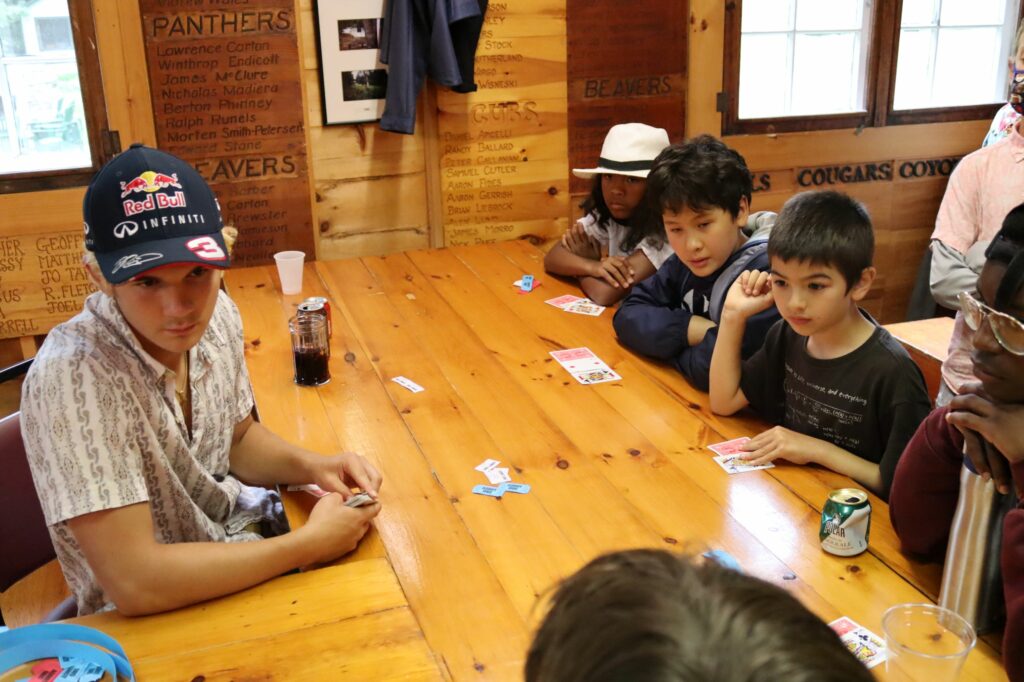 Despite the late wakeup, camp woke to the soft patter of rain on the tin rooves. With the normal afternoon activities ruled out, the question of what camp would be doing after the Sunday dinner arose. Following an amazing meal of omelets, the staff and campers alike prepared for the rigorous Sunday inspection. After the extended cleanup concluded, a light shower forced campers inside during the Sunday free time.
With the morning and a feast of roast beef and broccoli behind the camp, the Cincinnati Jack Casino, based in Ohio, opened its most northern branch. Complete with poker, live music, a VIP lounge, and much more, the Jack Casino rivaled the most legendary of BRC casino days. Following an intense wrestling match between Theo Tringale and Jonah Keates, the main event, Little Seth Brewster vs. Jungle Jeff began. After a long battle, despite his weight disadvantage, Jeff prevailed defeating the giant.
Wrapping up the day, Manny T. won best bed. Dogpatch won best cabin, and Elliot S. won super camper. After the camp wide favorite warm fuzzy tree talk, all went to bed on a happy note. We're looking forward to an exciting week ahead.
Written by Noah Protas
---