All the Small Things.- August 5th Blog
Posted by: Birch Rock Camp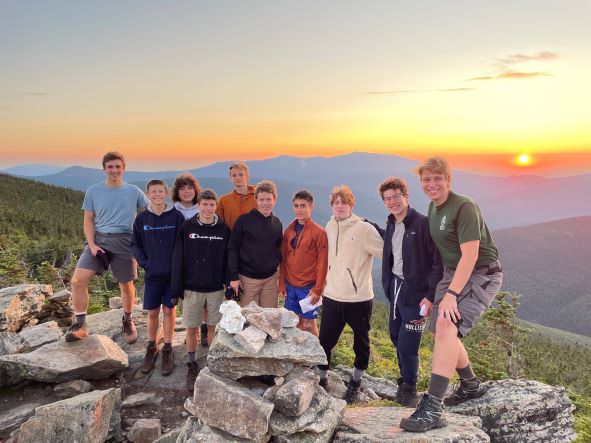 Camp is so special! There are soooo many reasons why camp is so fun and amazing. Of course we all know the big stuff like activities, the lake and the food but the little niche things around camp give it that extra specialness.
For example when Gauge D. earned his Sr. Wood shop badge today it wasn't just announced and applauded, Shatz brought out the stool Gauge made and had the biggest staff member test it out in front of all of camp. It held and was an epic small moment that is sure to be a special one for us.
Fritts J. earned his Sr. Canoeing (Abenaki) and his Sr. Trip badge by co-leading a trip of the youngest guys in camp earlier this week. Fritts set up all of the tents and cooked all of the meals! Another small moment that is super special!
For lunch was a Birch Rock classic, grilled cheese and tomato soup. Doesn't sound that special but it has been a popular favorite for decades!
JC earned his Deckhand (our badge names are also so cool!) and Oliver earned his Jr. Campcraft!
Even tonight after some high energy announcements (my fav little special thing about camp) we went up to play Orb with a spectacular misty sunset behind us! It was so cool as was our good night Plates sprint through the field!
Hot cereal, long distance swims, pizza Friday, third rest the list goes on. We all love the small things. Thank you Birch Rock.
Best Bed: Matt D.
Best Cabin: Tourmaline
Super Camper: Brenden S.
Written by Nick Musciano
---