Welcome Back to the Bears!- August 6th Blog
Posted by: Birch Rock Camp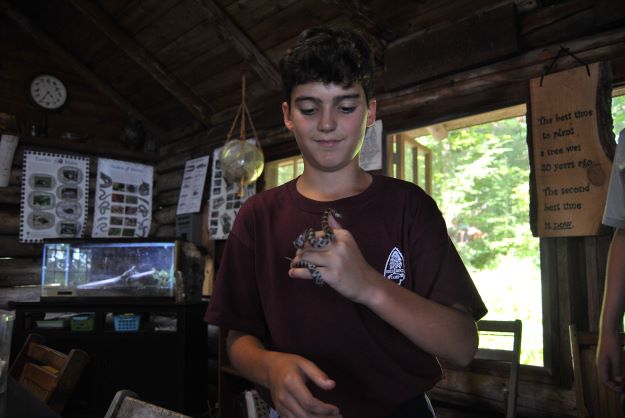 Today was an absolutely gorgeous day on the shores of Lake McWain. We welcomed the Bears back from their three day trips to either hike the Pemigewasset Wilderness (where they hiked a whopping 27 miles) or canoe across Umbagog Lake. Both groups had a blast, but we are happy to have them back here at camp as we near the final week of the summer.
We welcome the Bears back as we brace for a departure of another group. Sadly, the Cubs will have their final day at camp tomorrow. While we are sad to see them go after forming great friendships over these past two weeks, we can remain happy since most, if not all, of the Cubs campers seem to have had a great time here at camp.
Today was also a day of great accomplishment. Sven K. swam his duck! He swam to the other side of Lake McWain in good time and earned a set of rousing "quack" cheers from the rest of camp.
We capped off the day with not one, not two, but three epic games of The Hunt. The Hunt is a cross-camp evening activity where senior campers try to protect a circle on the field at the top of camp. Every other camper starts at the bottom of camp on the waterfront, and tries to run all the way up the hill to the field without getting their pinny pulled by one of the senior campers. There were many casualties suffered in all three rounds, but there were around ten successful survivors at the end of each game. It was a ton of fun.
Now, on to Saturday, before we begin our final week of camp!
Best Bed… James S.
Best Cabin… Buck's
Super Camper… Arman B.
Written by Nick Ferraina
---