The C.I.T. Trip to Baldface
Posted by: Birch Rock Camp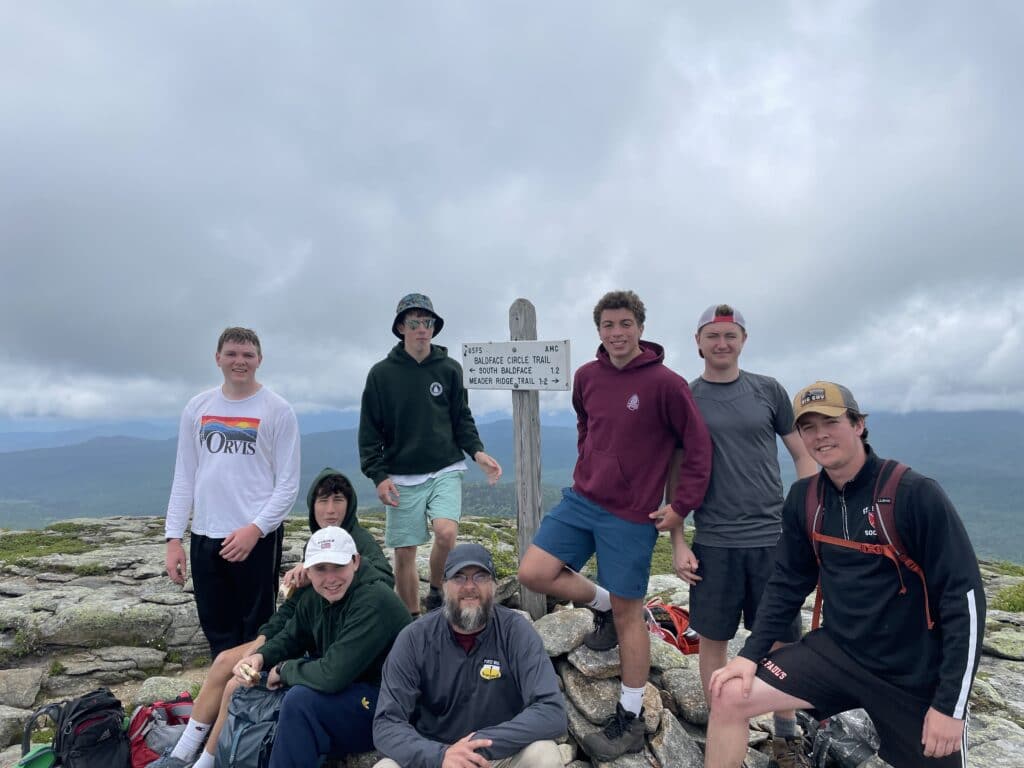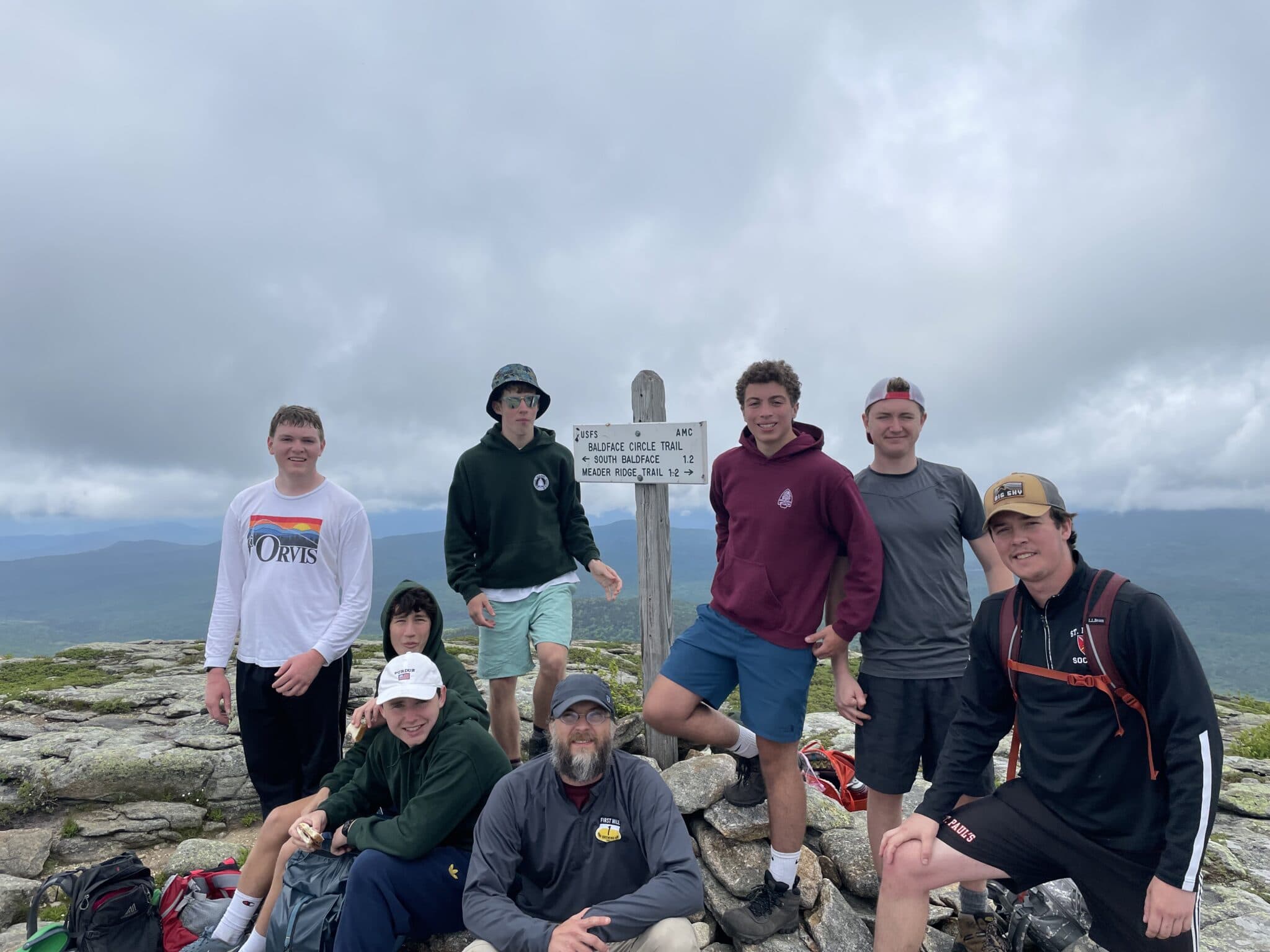 We arrived on a stormy sunday afternoon, some by plane, and some by car. All with a purpose: to step into the role of C.I.T. (Counselor in Training) We flew into action, taking life guard training and ditch digging by storm. Were we cold? Very. Were we sore? Extremely. We shivered and ached with a smile on our face.
Our next task? Summiting Baldface. We want on a short trip with Peter (our CIT Director), Kye & Erik (the Trip Leaders), but what we lacked in time, we made up for in intrepid determination. Kye cooked us up some Michelin worthy food in the form of hearty meat and potatoes and breakfast burritos. And of course the trip classic, s'mores. We braved the bugs and the trailhead, blasting "Julia" by Mount Joy the whole time.
We started our trek going twice as fast as Erik predicted. We're just that good! Soon, we faced rock scrambles and steep uphills, but overcame them with vigorous intent. We summited south Baldface with the mist and clouds swirling around us, and later experienced excellent views after summiting north Baldface. The peaks were windy, but we dominated our teambuilding and became closer as a group.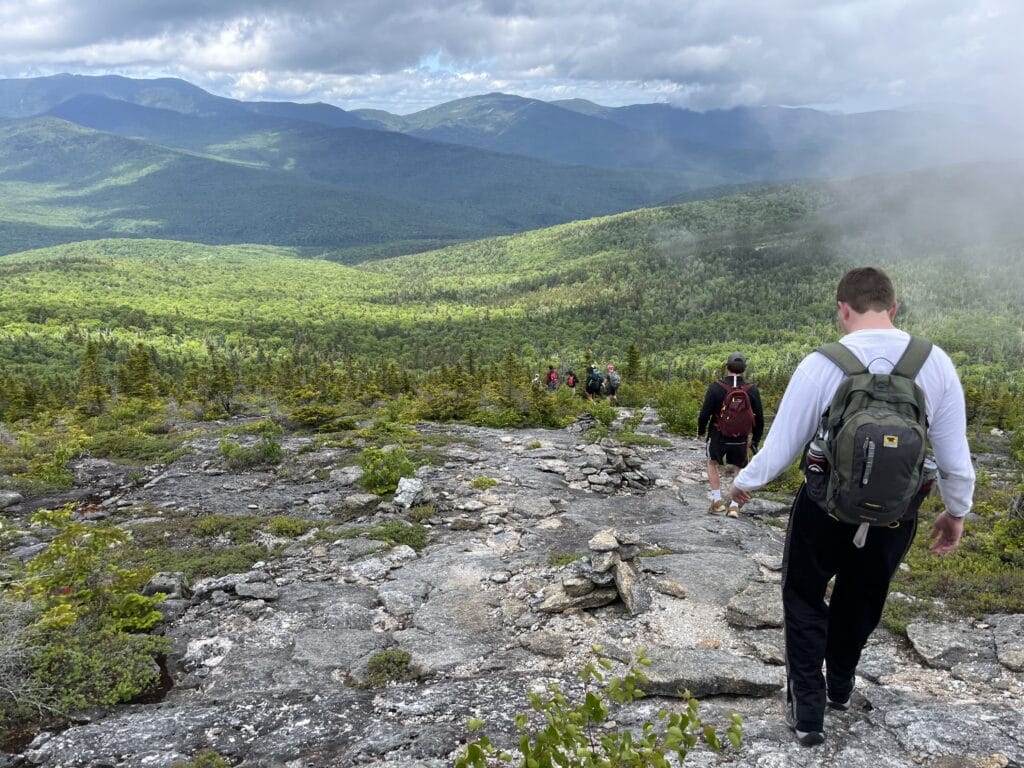 After descending for what felt like forever, we came to emerald pool. After a long day, the 15 foot cliff jump into dazzling green pool of ice cold water scared but excited us. We all jumped, freezing but refreshed.
We then climbed back into the van and returned to camp. Since then, we have once again put on our wetsuits, grabbed our shovels, and continued our preparation for the campers. We can't wait!
by Josh R & Aidan S, C.I.T.
---