Here we go…Birch Rock 2022- Season 96!
Posted by: Birch Rock Camp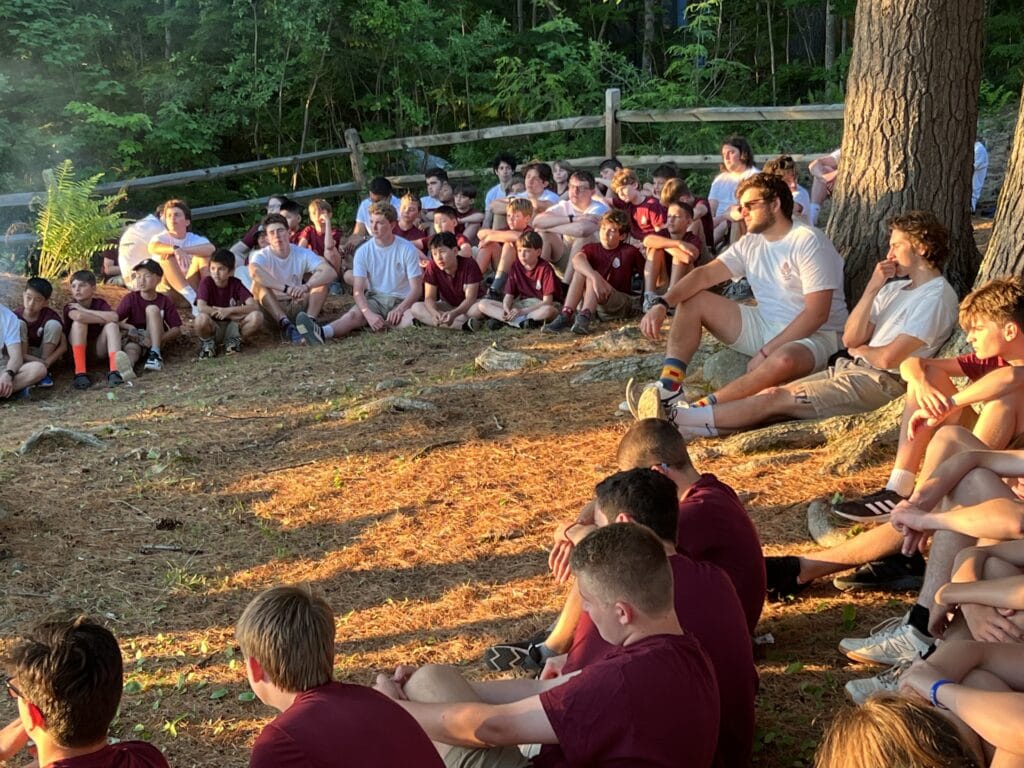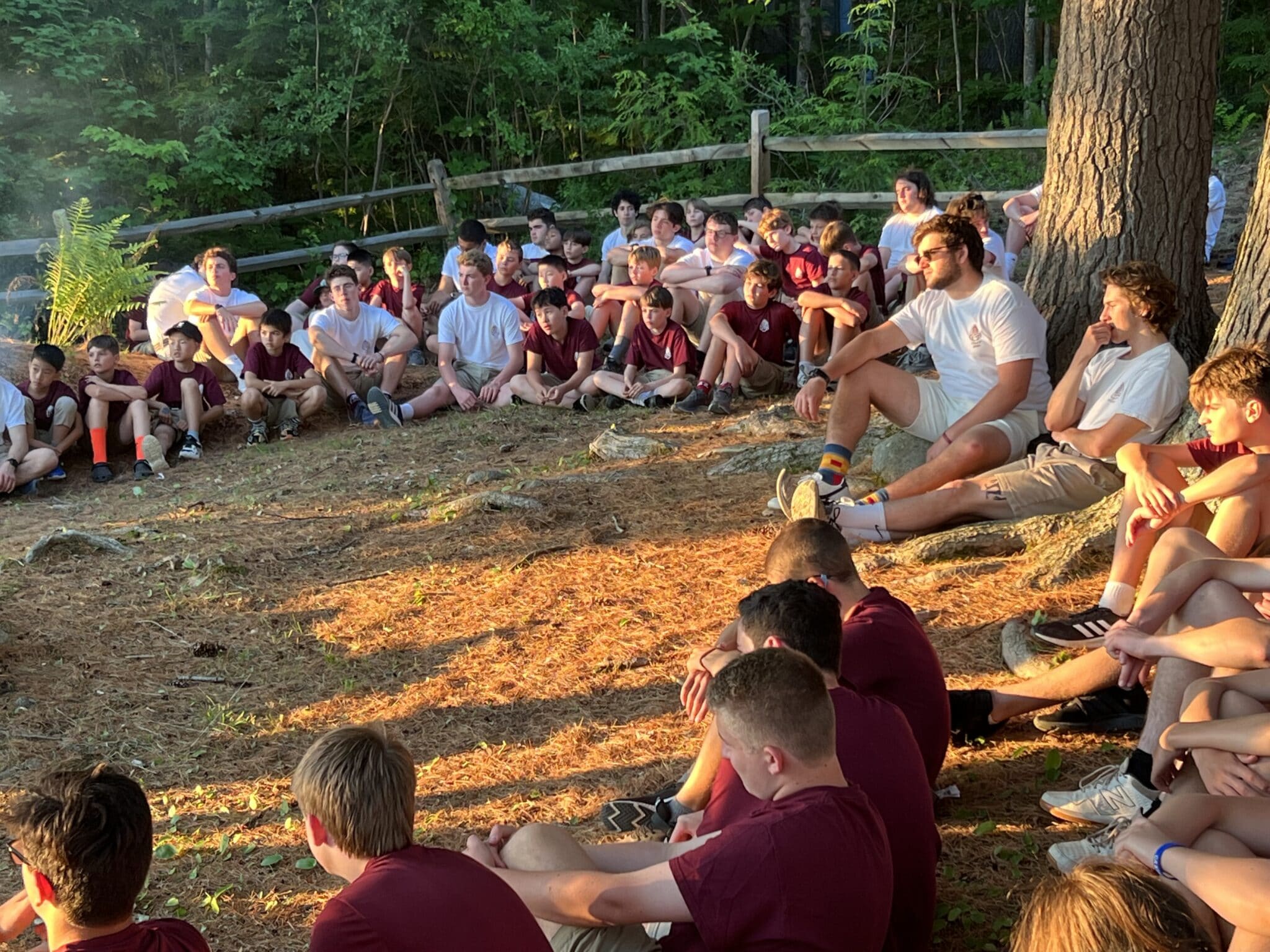 Mother Nature and McWain Shores combined seamlessly for the picture perfect day! Summer warm temperatures and refreshing crisp waters of our private pond provided the perfect combination to welcome 82 BRC boys from around the globe. Our admission day and a half transition into the full camp season was accentuated by human warmth and welcoming hands from staff and families. We have "lift-off!"
Chef Jon and our culinary crew did a great outdoor dinner delight complete with chicken, tots, green beans and slaw! The cookout was complete with homemade cookies and carrot cake!
As the sunset splendor dazzled our first day – we gathered at the Birch Rock for sharing moments of reflection, freedom and introduction to all. One by one each Birch Rocker introduced himself by name, hometown, years at camp and what he was most looking forward to for the season. The boys chanted the Sunset Song in unison and closed the evening with our best rendition of "Hit the Hay, My Hearties"
Gratitude for the opportunity to steward this camp community with a talented team, champion civility with these extraordinary young men and provide a nurturing, healthy and fun summer for all. Let's go Birch Rockers!
---