This Is Home.- July 10th Blog
Posted by: Birch Rock Camp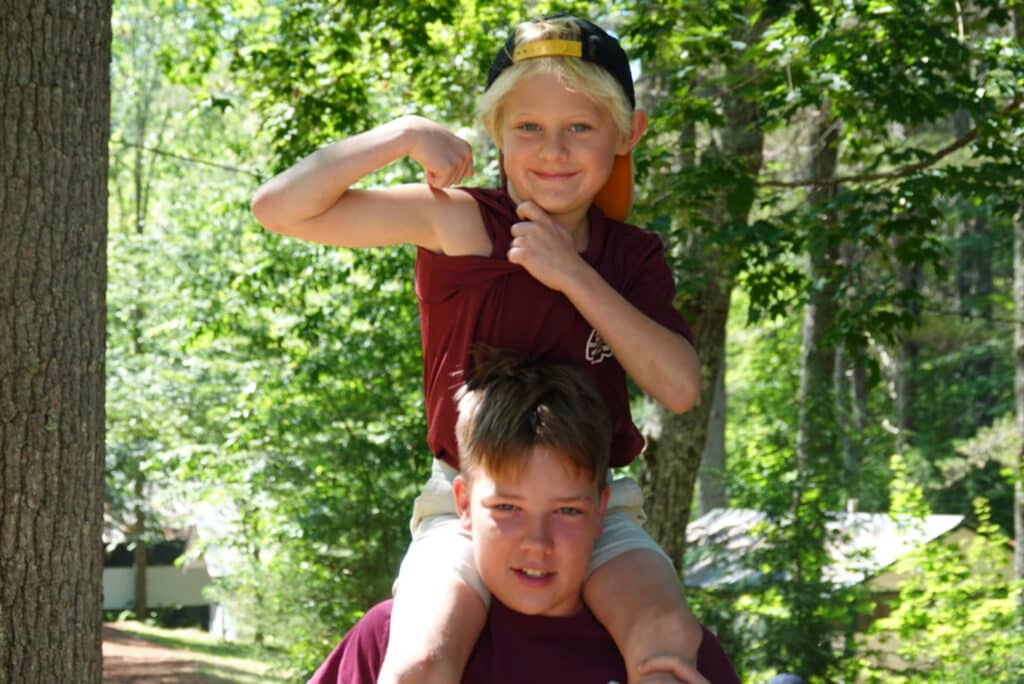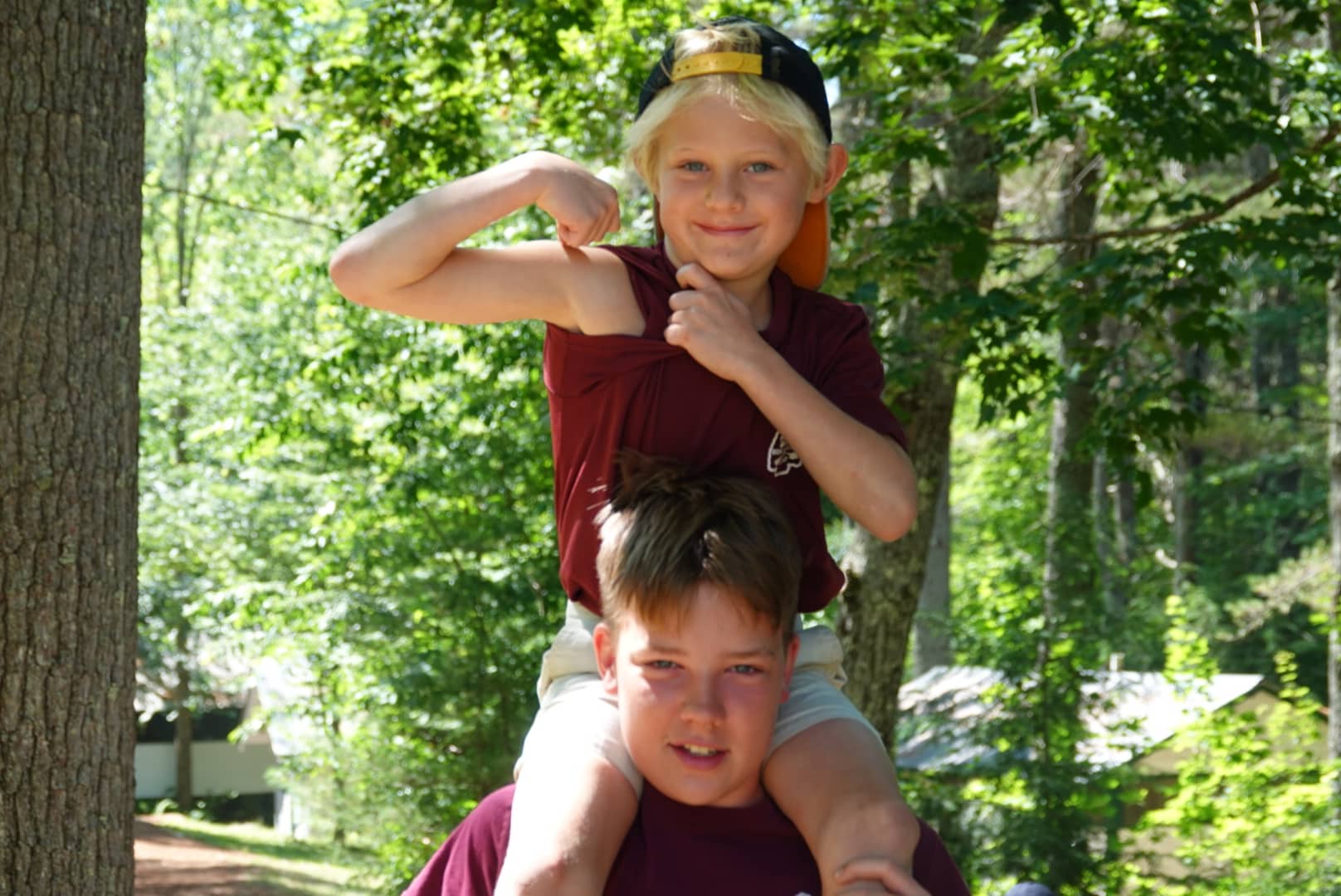 We would like to start by giving a HUGE welcome to our new Cubs II campers!  While the rest of camp was taking showers and writing their Sunday letters, the hillside gained eight new Birch Rockers: Eton M., Jax E, Aiden L. Bowdie B., Nikolas C., Django B., Athan B. and Jack G.  We are so excited to have you join the pack, Welcome Home!
Once everyone was in their cabins, and beds were made, the kitchen graced us with yet another amazing Sunday dinner in the grove: chicken cordon bleu, green beans, baked potatoes, fresh biscuits and a beautiful garden salad! Seriously though, how do they do it??
For afternoon activity, our game master, Jeffrey Napier-Kane, introduced a new game to camp: Apocalypse. Camp was split into two teams, the junkers and the engineers. Each cabin donned the appropriate colors and met in the grove to determine the future of the land that camp sits on. After four rounds the winner was clear. The engineers gained control of the camp and will be the ones to decide what happens with the land of Biroca.
After another delicious supper camp gathered back at the birch rock for our Sunday night tradition of Tree Talk. This week our conversation was led by senior campers Rainer D., Tiernan J. and Charlie L. Our topic this week covered the importance of empathy and how having good manners are important tools for underscoring this valuable lifelong skill.
We are looking forward to getting a good night's sleep, and having another day of exciting activities tomorrow.  Sleep well everyone, and welcome home to our newest campers!
Best Bed: Manny T.
Best Cabin: Hilton A
Super Camper: Alex Y.
---