"IT'S TIME FOR WAR…"- August 7th Blog
Posted by: Birch Rock Camp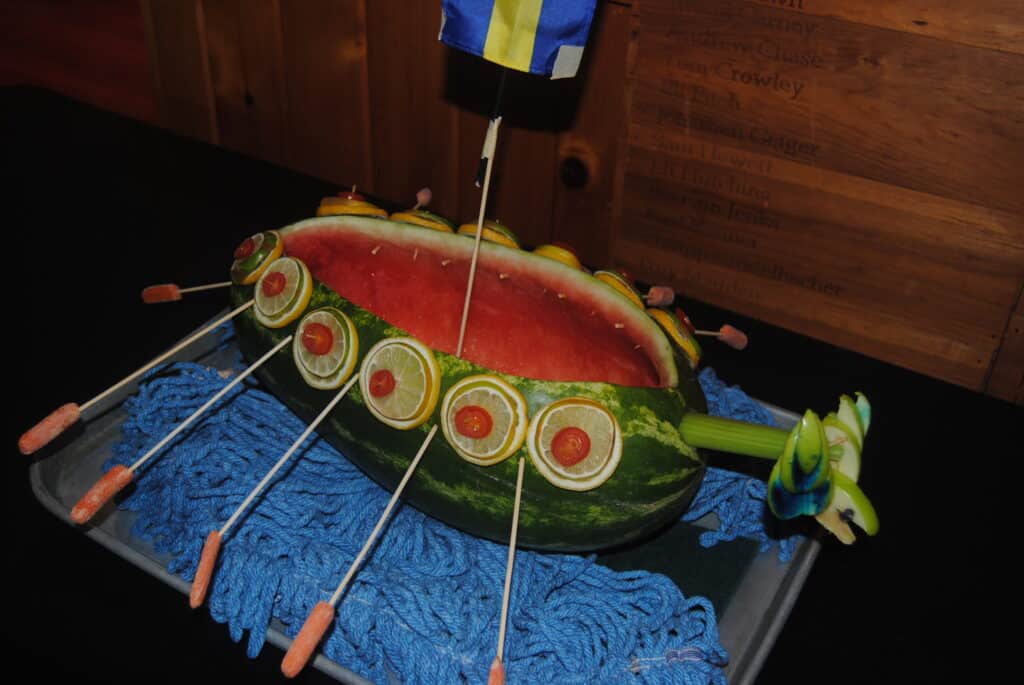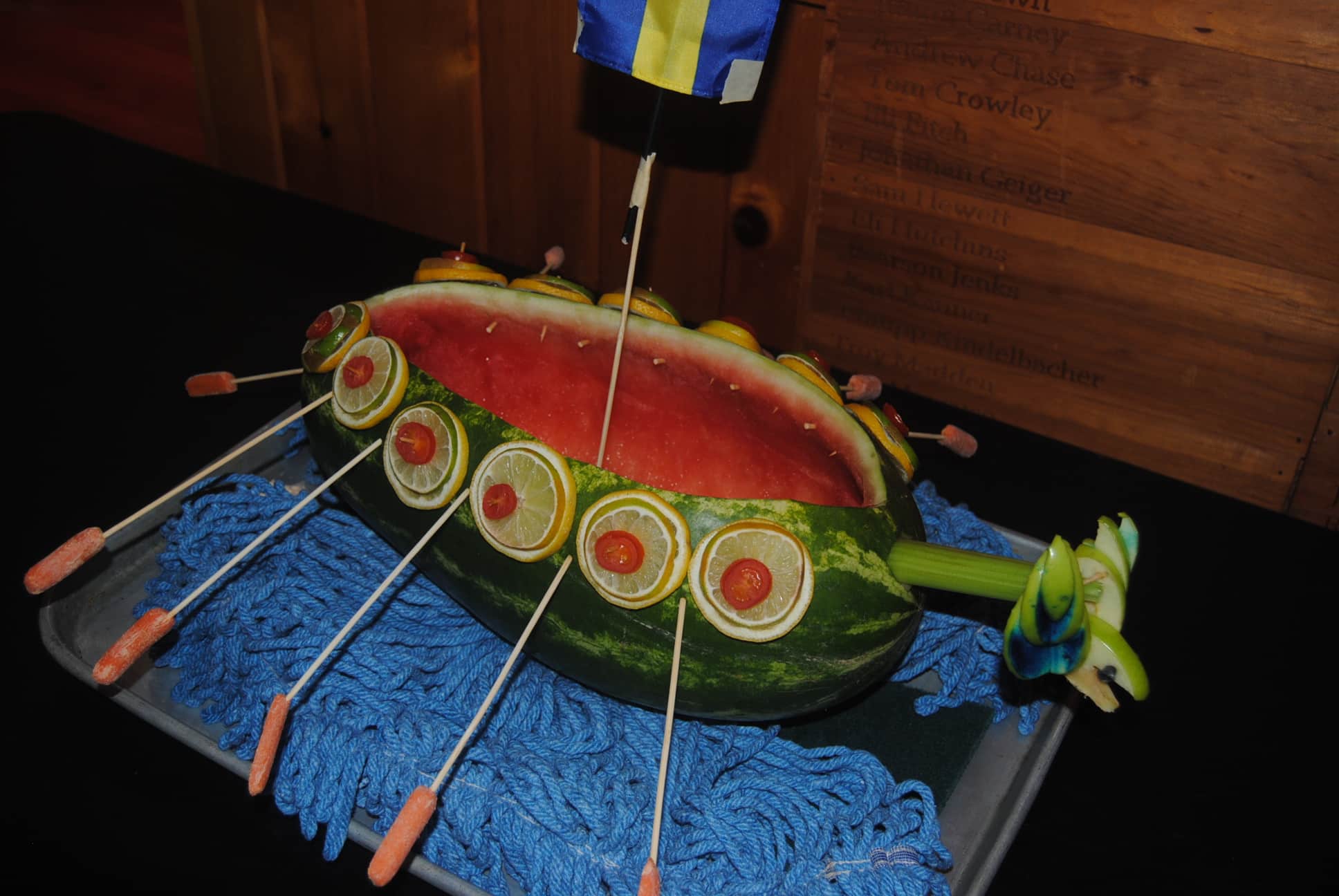 We woke up to Rune's proclamation booming across the hill. It was decided no matter rain or shine, it was the day for CONQUEST!
After a hearty Viking breakfast of corned beef, eggs, and toast, the warriors cleaned up and prepared for the event-filled afternoon.
At lunch the cheers were echoing through the lodge as we welcomed the newest Decade Club member, Josh Rubin! Rune quickly explained the rules of the game, and we were off.
The Black Crows began their conquest from the waterfront. After capturing two of the Crimson Elk's flags, we learned the Gods of Asgard had a different plan in mind. They sent downpours and thunder from the heavens and forced both teams to retreat to the lodge. Within the lodge, team building and camaraderie were formed through various activities. Finger fencing, crossword solving and feats of physical strength and precision were all played. Finally the skies cleared and we resumed conquest at the top of the field. Three champions were chosen on each team to be protected at all costs. After a hard fought battle, the Black Crows prevailed in their conquest of Biroca.
We concluded the day down at the Birch Rock where the ideals of camaraderie and hard work were cultivated through powerful anecdotes and group discussion.
Yet another great day spent on the shores of Lake McWain.
---