Head Counselor Appreciation Day- July 25th Blog
Posted by: Birch Rock Camp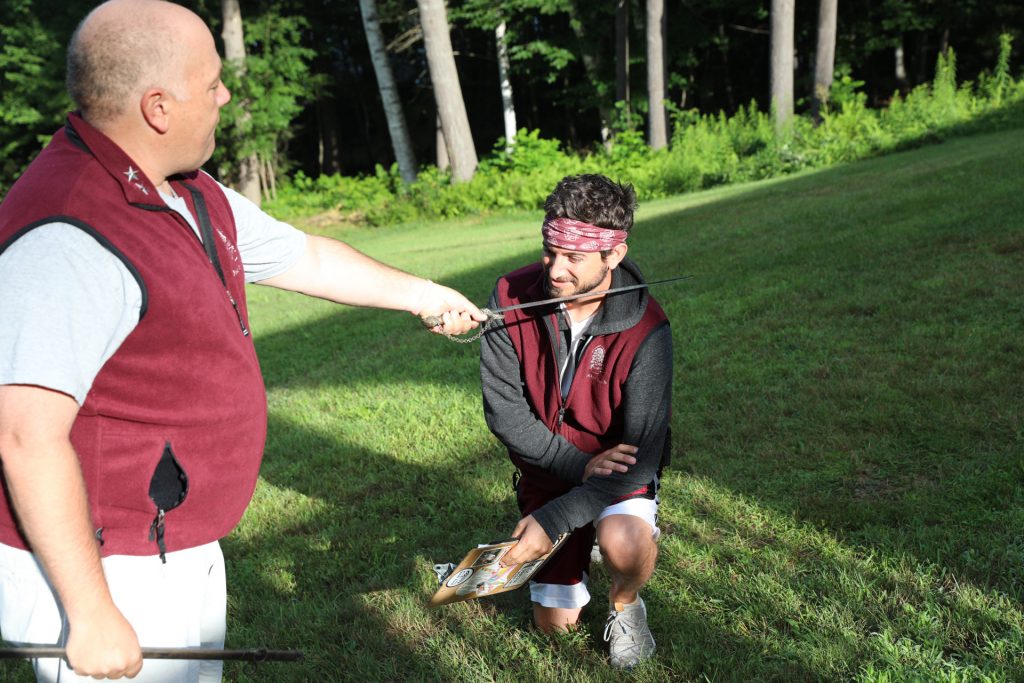 "Musc! Musc! Musc! Musc!" The crowd goes wild. Nicholas Wells Musciano is knighted and July 25 is Nick Musciano day exactly 20 years since his first day at camp. "Let's Goooooo!" More cheers. Then an echo: "Go Musc!" The words come back as crisp as they left. "Let's eat!" 
That's right, it's Head Counselor Appreciation Day. At breakfast, staff begin to read aloud accounts from former Birch Rockers speaking to Musc's greatness including but not limited to his infectious smile, unending kindness, and his unmatched positivity. 
At lunch, a few senior campers read accounts from Musc's friends/former Birch Rockers. 
Snack was the best it has ever been. As campers  devoured their Sour Patch Kids, Jack D. and Brian F. descended in the truck to give their take on Musc. Jack recited an original sonnet and Brian gave a heartfelt speech trying his best to embarrass Musc.
And, oh yeah, it's still a normal Birch Rock Saturday and badges were flying! Most notably, in a joint effort, Braedon P. swam across the lake and back while Aidan S. rowed beside him. Therefore, Braedon swam his Loon and Aidan earned his Seaman.
More love for Musc was showered upon him at dinner. Many of these stories recount a shy, homesick Musc in 1999 waking up to the head counselor at the time, Thomas Joyce, in wrestling type fashion announcing Musc's presence as he walked up the driveway. Nicholas "The Italian Stallion" Musciano!
In the middle of all this Musc madness every cabin planned skits for CAMPFIRE! The theme was storytelling which blended nicely with the theme of counselor appreciation. Skits included themes from a dysfunctional WBRC newsroom to the story of Musc's life. Camp continued to inundate Musc with love and praise throughout the night. To top it all off, we sang the Beatles classic: "Hey Musc."
Musc deserved every bit of praise today. He's got a beautiful smile, he is a kind soul, a great mentor, a caring friend, and the perfect Birch Rocker. Thank you Musc. Congrats on 20 years.
-Gus Tringale
---